The Strange (and Rare) Videogame Pics Page
---
TAITO - VIRTUALITY

ZONE HUNTER

(VIRTUAL REALITY GAME)

---
At the same time Sega was presenting their first VR project (see here) Taito was there too with a similar game concept. In fact the game in question, called Zone Hunter, was not a "true" Taito project: the Japanese company worked together with UK Virtuality (the first company ever to work on real VR games) to bring in the Far East market this game.
The system was actually the Virtuality Arcade System that was sold in Japan by Taito under license. The lack of sales forced Taito to close the deal and later Virtuality opened their own office in Japan.
The game was nothing special: you control a Space Marine in a space base somewhere: a lot of power ups were available for the player to pick up. An Alien-like game.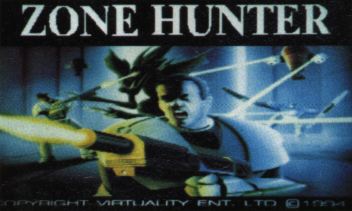 Title screen. Note the copyright: Virtuality Ent. LTD. © 1994. Taito is not even mentioned!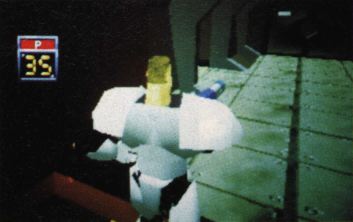 A screenshot from the introductive demo: gouraud shading, mapping and other interesting stuff (for the time...) are here but aren't in the game...


Another part of the demo.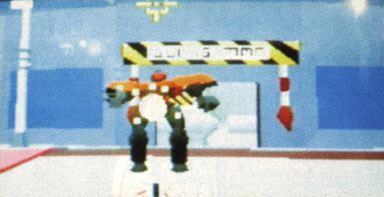 In-game picture: flat shading graphics, nothing more...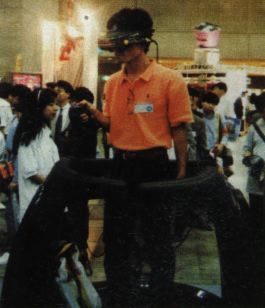 Here is how you have to play: with a head-mounted display and a strange controller: on this techology was also based the Atari Jaguar VR set that was never marketed. In fact it seems that Zone Hunter was one the first titles previewed for that system!

---
Additional informations by Kevin Williams. Thanks a lot!

---
These pages are © 1998-2001 of Fabrizio Pedrazzini
Images are © original sources - All trademarks © respective owners